Many thanks to Black on The Canvas for the kind words and insightful interview released this week!
"Kai's music has an incredibly global feel. The sound is epic, by nature. Kai's vocals soar above hypnotic, intricate beats. Her music sounds enormous for the sheer amount of elements present in any given track. The percussion sections sound tribal­­–communal even." –Black on the Canvas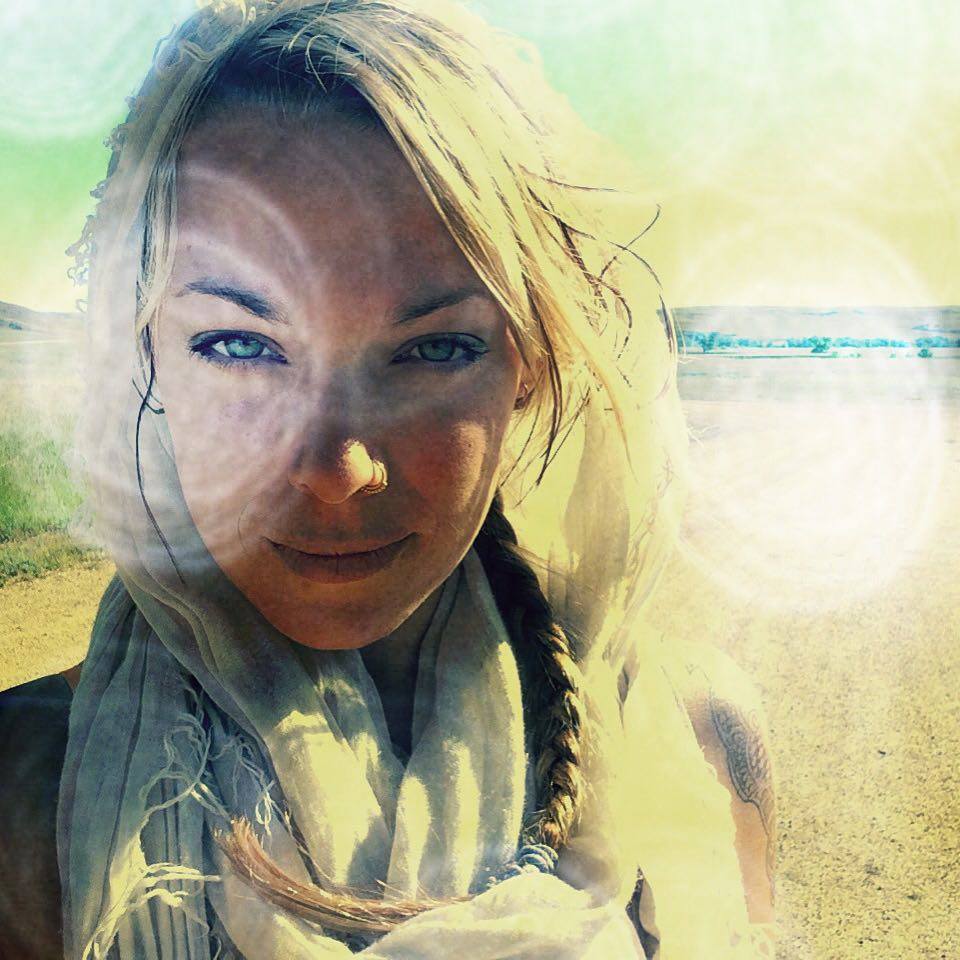 INTERVIEW
Hey there! Glad you could take moment to talk. How are you?
KA: ​I am well! Just settling back in NYC after a couple of months of traveling with Dreamwalker and vacationing in far off lands.
I've read in a few different places that your music is influenced by transformational culture and myth. Can you talk to me about that for a minute? What is it that influences you and how?
KA: ​I am extremely influenced by art that is created to help influence growth, transition, and healing for the Earth and the human race. Burning Man and transformational festival culture focused on community building, active/lucid dreamwork based in ancient shamanic traditions, and music made for ceremonial and devotional purpose. I love Android Jones, Kalya Scintilla, John Lennon, Robert Moss, Carl Jung, the filmwork of Louie Psihoyos, and the writings of visionaries like Joseph Campbell and Terrence McKenna.
What does it do to your music?
KA: ​All of these influences push me to dig deep into the symbols, vibrations, and ideas of the natural world and collective unconscious. I want to make music that brings together the past and future, aligning us in common purpose with our ancestors and decedents to live in harmony with the earth and the spirit that unites us. 
You have a very distinct sound. Where did it come from? Is it something you strive for, or is it something intrinsic? How do you go about creating that sound?
KA: ​The sounds I am creating are born of a synthesis of music from around the world and throughout time. As a songwriter, I am very influenced by old blues, rock n' roll, and pop music created from 1930­1970. I blend these 'standard' songwriting styles with current/future electronic sounds and ancient instruments and rhythms from Northern Africa, Turkey, and India. All of the styles speak to me as an artist creating in a time of global, time traveling connectivity and collaboration.
Songwriting is something deeply personal to every musician, and usually each artist has a very different approach to songwriting. How do you go about writing? Lyrics first then music, or is it the other way around? What is your recording process like?
KA: ​The creation of each song is always different. Much of the time lyrics and music arrive together on the wings of an intense personal or spiritual experience that I feel compelled to translate into art. As a classically trained songwriter, I am usually working to refine the theory and mathematics behind the notes as the song rushes out all at once. From this point I usually make a rough demo of the the sounds in Ableton Live before bringing in other musicians and production partners to manifest a refined version to share with the world.
What are some of the collaborations you've worked on? What was it like working with those people? I see you've worked with a ton of people from different sections of the arts; what kind of projects do you like collaborating on best?
KA: ​I am so very blessed to be a part of an incredibly vibrant community of makers here in Brooklyn! My most favorite collaboration to date is the amazing experience of recording Dreamwaker with producers Dave Sharma and Dhruva Ganesan of SubSwara. I am also very proud of the new short film, "Dreams of The Last Butterflies," created by the visionary director Zina Brown. One of my other heart projects is an immersive fire faerie tale called "The Calling" that I co­wrote and star in with Flambeaux Fire. Finally, I would not be the person I am today without the magickal and inspiring community of artists that revolve around The House of Yes. All of these people inspire me to become something more, and to push myself as an artist. I love to match my talents with those of others who believe in dreaming a brighter world into being.
In the process of getting to where you are now in your music career, what is the most important lesson you've learned?
KA: ​Persistence and commitment to a vision. After many years of trying out different sounds, styles, and performance modes, I feel that I am truly settling into myself as an artist. I believe that 'paying your dues' is really about putting lots of time and energy into your craft, and building a network of allies and collaborators to help launch creations into reality. If making art is truly what you love to do it is important to never give up, and to keep making new things every day.
Okay, let's wrap it up with some rapid fire:
Favorite instrument? ​Frame Drum
Favorite venues? ​Terminal 5, Carnegie Hall (for the acoustics), King's Chamber of the Great Pyramid (also for the acoustics.)
Favorite genre?​ Psychedelic electronic music & acoustic medicine songs based in world traditions
Favorite time of day? ​Sunrise!!
Playing shows or recording?​ I will be performing mermaid songs on a clipper ship going around Manhattan this Saturday, and plan for lots more in in NYC and around the world in the coming year. One I'm most excited for is a show coming up in early October with Flambeaux Fire and Gratitude NYC. We will be performing the final installment of 'The Calling,' and I will be playing an electronic set at sometime during the night. Gratitude events are some of my very favorite in all of NYC.