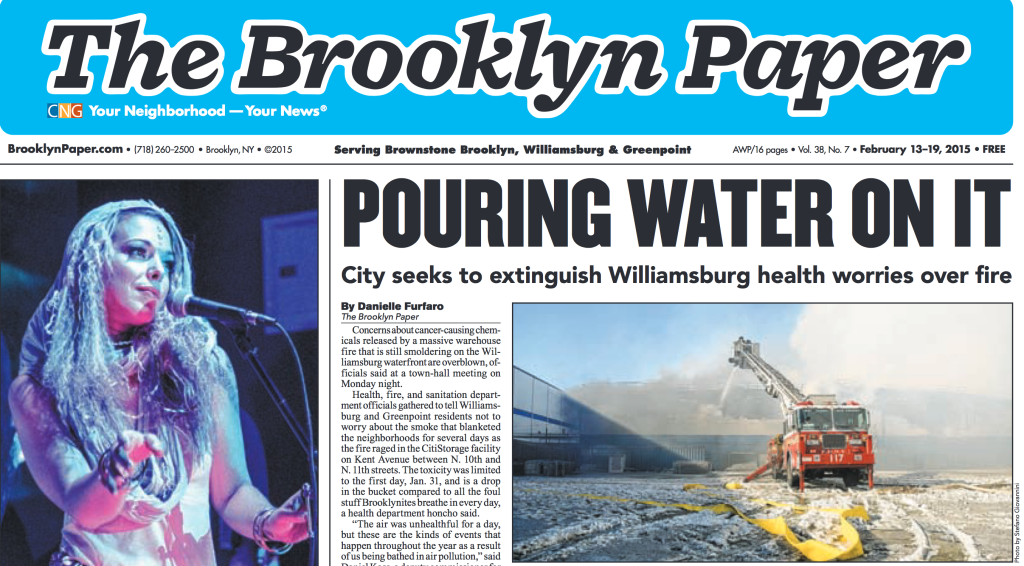 Mermaid Lagoon 2015 swept news stands all over Brooklyn this month as Kai Altair graced the covers of both The Brooklyn Paper, and the Brooklyn Downtown Star.  Now in its fifth year, the ocean benefit was a smashing success, with new funds and awareness being raised for the sea and her creatures.  Kai Altair's fundraising organization and yearly benefit has brought in over $10,000 for non-profits focused on ocean conservation since it began.
You can check out more photos and coverage of the night by Pancakes and Whiskey here.
For more information on Mermaid Lagoon and the co-creators Ali Luminescent and Dr. Debra Tillinger visit MermaidLagoon.org.